धर्मो  रक्षति  रक्षितः
asthika dharmaM at a glance
Dharma Pracharam
Topical Dharma Shastram videos on YouTube for all
Register for online Veda Classes
Periodicals
Articles and periodicals on Dharma Shastram
Brahmashri. Ky. Bharaneedhara Sastrigal
Brahmashri Ky. Bharaneedhara Sastrigal, a popular upanyasam exponent and Dharma Shastram expert is pioneering an effort in bringing dharma shastram to the masses through Asthika Dharmam.
Upanyasam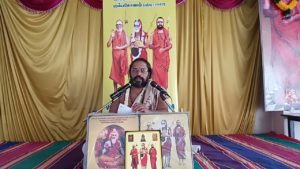 In this upanyasam, Brahmashri Bharaneedhara Sastrigal gives an overview of the importance of Upakarma, Gayathri Japam ...
Read More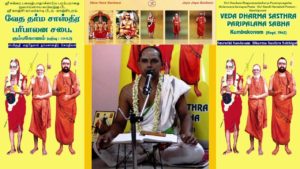 How to perform Sandhyavandanam during Ashaucham? Sandhyavandanam is such an important nityakarma, that it always has to be performed, throughout ...
Read More
Contact Us
You can reach us via any of these channels. Also follow our social handles for regular updates on Dharma Pracharams
Follow Us
West Mambalam, Chennai
+91 99401 00056
asthikadharmam@gmail.com
+91 99401 00056