Namaste!
For the benefit of those who do not have easy access to temples or their Aathu Vadyar, we are organising an Online Upakarma on 29th/30th August 2023. Those desirous of participating, please fill the form at
https://forms.gle/Qm2ctnFrXmXRuTUe9
You can select your batch, and also register for receiving dharbai/poonal etc.
Rig Veda Batch Details:
RV1: 29-Aug 07:00 IST (India)
RV2: 29-Aug 08:30 IST (India)
RV3: 29-Aug 09:30 BST (Europe)
RV4: 29-Aug 07:30 CT/08:30 ET/18:00 IST (USA)
RV5: 29-Aug 07:30 PT/08:30 MT/20:00 IST (USA)
Yajur Veda Batch Details:
YV1: 30-Aug 06:00 IST (India)
YV2: 30-Aug 07:15 IST (India)
YV3: 30-Aug 09:00 IST (India)
YV4: 30-Aug 09:30 BST/14:00 IST (Europe)
YV5: 30-Aug 08:30 CT/09:30 ET/19:00 IST (USA)
YV6: 30-Aug 08:30 PT/09:30 MT/21:00 IST (USA)
2020 Upakarma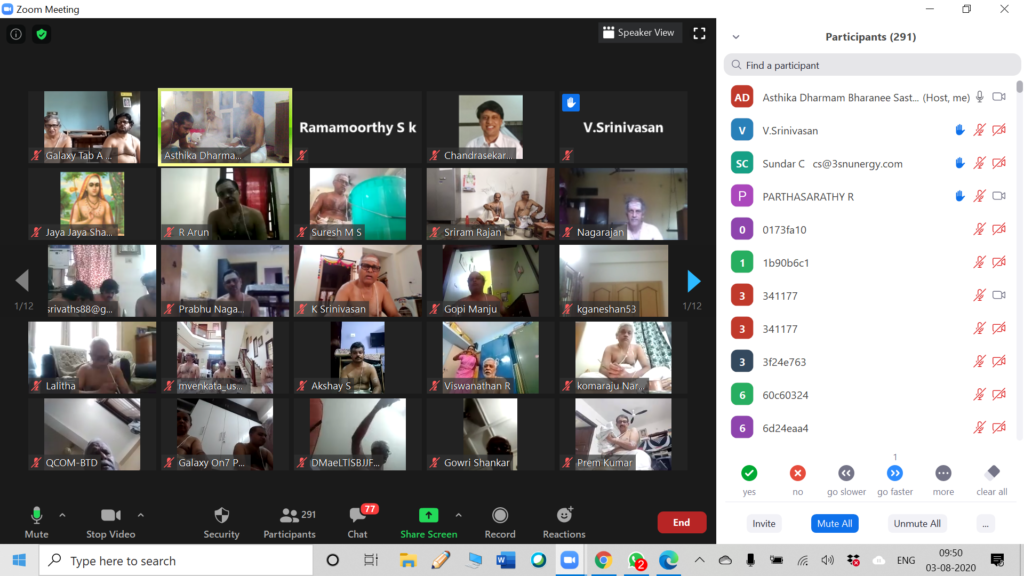 Upakarma in Rathnagireeshwarar Temple (Besant Nagar, Chennai)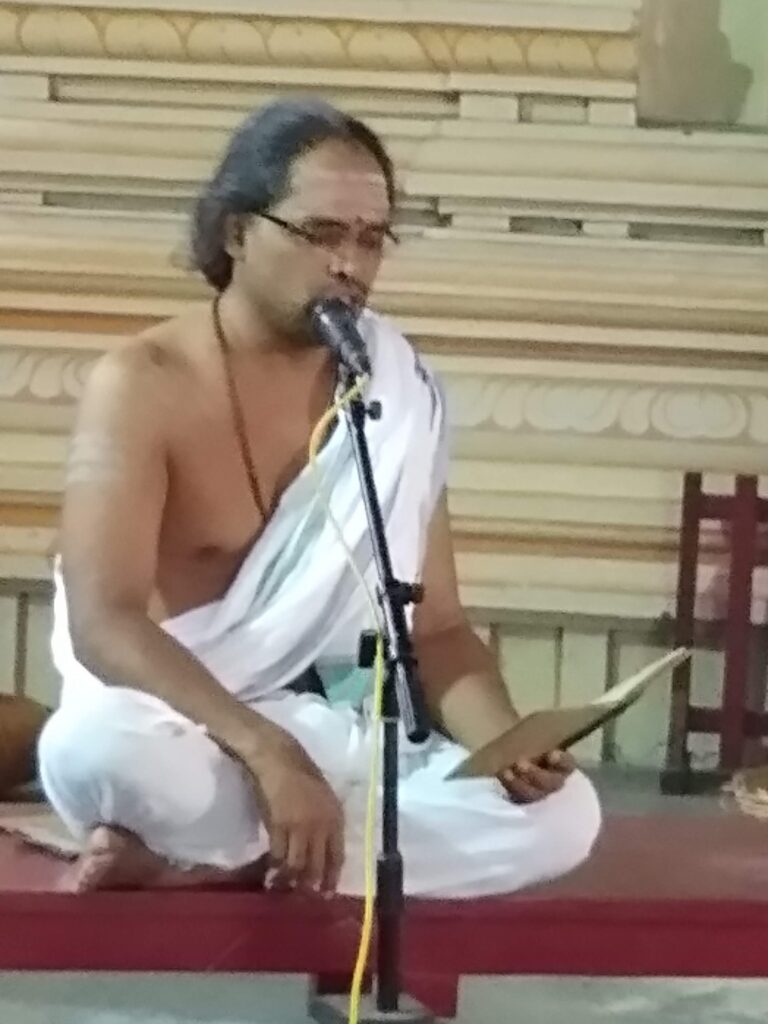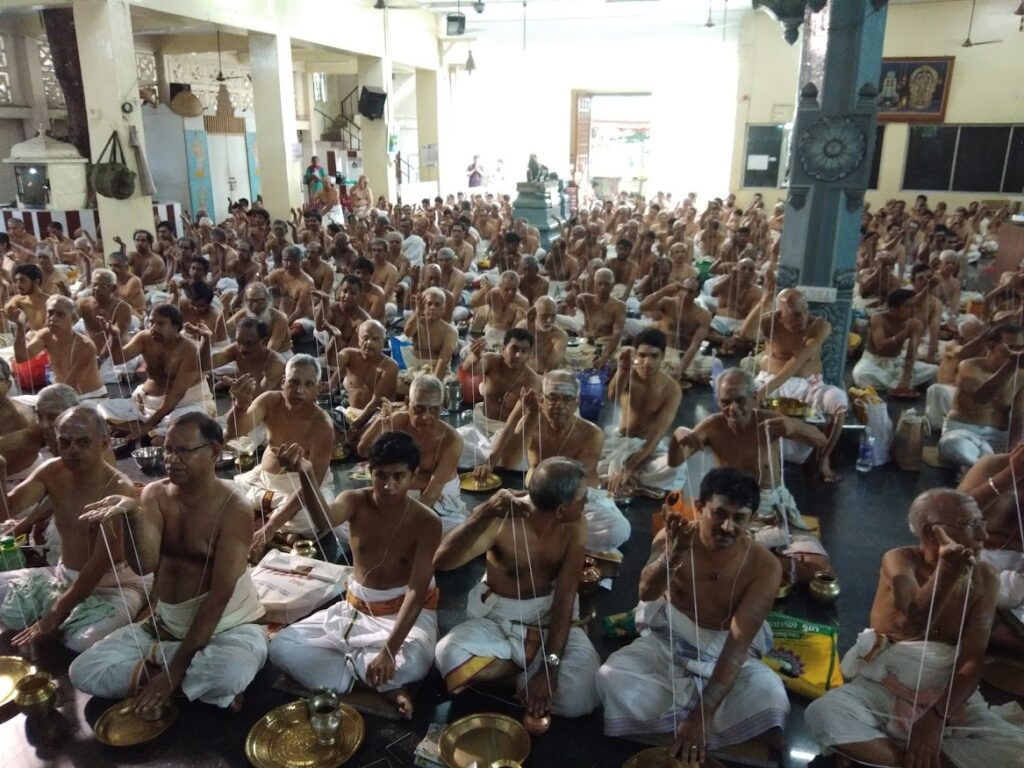 Dispatching Materials (only within India)
Contents of the dispatched package:
a. Two sets of pavitram/darbhai per head, one for Kamokarshit Japam + Upakarma, and one for Gayathri Japam
b. One set poonal (3 numbers, i.e. 9 threads)
c. One extra poonal
d. Varalakshmi Nombu charadu (4 pieces)
e. Vyasa Puja Prasadam (akshatai with blessings of Sri Kanchi Kamakoti Acharyal). Please reserve this for Upakarma day, awaiting our further instructions.